Here's the full lineup for our feature film screenings at the 2016 MWFF!
All of the feature films will be screened during the afternoon of Sunday, August 28th at the Nordlof Center in Rockford, IL. Those screenings begin at 12pm and here is the lineup!
Tourbillon
Directed by Gene Ivery
Screening starts at 12pm

Special Blood
Directed by Natalie Metzger
Screening starts at 1:45pm

My Home
Directed by Igal Hecht
Screening starts at 3pm

Broke
Directed by Heath Davis
Screening starts at 4:15pm

(** = 2016 Awards Finalist)
PASSES AND TICKETS FOR THE 2016 FESTIVAL
Tickets are available now at the link below for $10.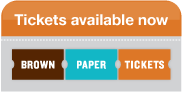 All advance tickets are full festival passes and will allow access to any of the screening programs for the entire weekend. VIP tickets will also be available on Friday, August 26th at the Nordlof Center box office during the event.
Single day tickets are only available at the box office on Saturday and Sunday and cost $5.00. These single day tickets are good for a full day of screenings on the day purchased.