6PM – 2016 MWFF FILMMAKERS RECEPTION
Come meet the filmmakers and enjoy a night of celebrating our filmmakers! Visit our 2016 Mosaic World Film Festival event page and save the date!


The evening of Saturday, August 27th will host the filmmakers reception at 6:00pm, where filmmakers and festival attendees can arrive and have their picture taken on the red carpet! This reception is a celebration of our area filmmakers and a great chance to discuss their works with the audience.
This reception will have bar service available thanks to the great folks at Prairie St. Brewhouse. $1 dollar requested donation for soda and water. We'll also have complimentary hors d'oeuvres and coffee service (coffee provided by Rockford Roasting Company.)
7PM – REGIONAL FILMS SCREENING
11 short films from 10 Northern Illinois area filmmakers will screen during our most popular event of the fest, the Regional Films Screening on Saturday, August 27th at 7pm. Come see a great mix of films by filmmakers David Dawson, Rosalie Gaffney, Mike Huffington, Lonnie Iske, Nick Laudicina, Julia Moore, Tom Radovich, Melissa Revels, Steve Summers, and Brian Zahm.
PROGRAM SCHEDULE FOR THE REGIONAL FILMMAKER SCREENING
Youth | Part 1 and One Way or Another
Directed by Lonnie Iske

Endo
Directed by Michael Price
Written by Michael Price and Tom Radovich

Myriad
Directed by Julia Moore

En Pointe
Directed by Rosalie Gaffney

Earbuds
Directed by Nick Laudicina

F is for Fear
Directed by Steven Summers

Good to Go
Directed by David Dawson

Fiend
Directed by Mike Huffington

Heavy Metal
Directed by Melissa Revels

The Nude
Directed by Brian Zahm

PASSES AND TICKETS FOR THE 2016 FESTIVAL
Full Fest VIP tickets are available now at the link below for $10.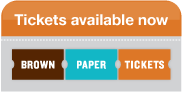 All advance tickets are full festival passes and will allow access to any of the screening programs for the entire weekend. Advance tickets will also be available on Friday, August 26th at the Nordlof Center box office during the event.
Single day tickets are only available at the box office on Saturday and Sunday and cost $5.00. These single day tickets are good for a full day of screenings on the day purchased.