Short Film Session #1 – Full Program
The 2016 MWFF World Film Fest opens with their Short Film Session #1 on Friday, August 26th at 11am!
14 short films from around the world will screen during our first short film session for the 2016 Mosaic World Film Fest on Friday, August 26th at 11am at the Nordlof Center in Rockford, IL. You can get your tickets online and in advance at Brown Paper Tickets. This screening is all ages with films rated either 'G' or 'PG'.

**If you have a high school group interested in attending this screening please contact MWFF Director Jerry LaBuy at j.labuy@mosaicfilmfest.com with the amount of tickets needed.
Singularity
Directed by Roman De Giuli

About Art, My Family, and Me. **
Directed by Johannes Bachmann

Little Victories
Directed by Megan Jones

Pigtails
Directed by Derek Scully

Afraid of the Dark
Directed by Øyvind M. Saugerud

Cuerdas
Directed by Pedro Solís García

West Side Swordy
Directed by Dan Liu

Death and the Maiden
Directed by Mattheiu Di Stefano

Higher Consciousness
Directed by Colin Donner

Lost and Found **
Directed by Claudia Seibl

Pattern Repeating
Directed by Daniel Howlid

Max **
Directed by Rajesh Naroth

The Wishgranter **
Directed by Echo Wu, John Mcdonald, and Kal Athannassov

(** = 2016 Awards Finalist)
PASSES AND TICKETS FOR THE 2016 FESTIVAL
Tickets are available now at the link below for $10.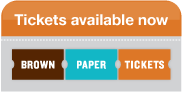 All advance tickets are full festival passes and will allow access to any of the screening programs for the entire weekend. VIP tickets will also be available on Friday, August 26th at the Nordlof Center box office during the event.
Single day tickets are only available at the box office on Saturday and Sunday and cost $5.00. These single day tickets are good for a full day of screenings on the day purchased.