Short Film Session #2 – Full Program
The 2016 MWFF World Film Fest continues on Friday, August 26th with their Short Film Session #2 at 2pm!
11 short films from around the world will screen during our second short film session for the 2016 Mosaic World Film Fest on Friday, August 26th from 2pm – 4pm at the Nordlof Center in Rockford, IL. You can get your tickets online and in advance at Brown Paper Tickets. (Recommended for ages 15+)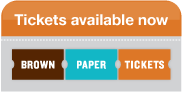 Ambivalence
Directed by Tine Lammens

An Italian Marriage
Directed by Mia Frigieri-Baldwin

The Sky Queen
Directed by Simon Maignan

Do Right **
Directed by Patrick Blake

Eye For an Eye
Directed by Steve Bache, Mahyar Goudarzi, and Louise Peter

The Treatment
Directed by Marvin Meiendresch

Cambodia Calling
Directed by Anna Snowball

Hades **
Directed by Kevin Kopacka

In Between
Directed by Kanchalee Wijakpaisarn

(** = 2016 Awards Finalist)
PASSES AND TICKETS FOR THE 2016 FESTIVAL
Tickets are available now at the link below for $10.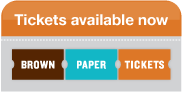 All advance tickets are full festival passes and will allow access to any of the screening programs for the entire weekend. VIP tickets will also be available on Friday, August 26th at the Nordlof Center box office during the event.
Single day tickets are only available at the box office on Saturday and Sunday and cost $5.00. These single day tickets are good for a full day of screenings on the day purchased.