Short Film Session #3 – Full Program
The 2016 MWFF World Film Fest opens their second day of films with their Short Film Session #3 on Saturday, August 27th at 11am!
14 short films from around the world will screen during our third short film session for the 2016 Mosaic World Film Fest on Saturday, August 27th at 11am at the Nordlof Center in Rockford, IL. You can get your tickets online and in advance at Brown Paper Tickets. Single day tickets will be available the day of this event at the Nordlof Box Office for $5. This screening is all ages with films rated either 'G' or 'PG'.

**If you have a high school group interested in attending this screening please contact MWFF Director Jerry LaBuy at j.labuy@mosaicfilmfest.com with the amount of tickets needed.
Terminal
Directed by H. M. Mirza

This Home is Not Empty **
Directed by Carol Nguyen

Fisher of the Tarn
Directed by Gaubert Pascal

Morning Coffee
Directed by Tracy Miller-Robbins

The Bright Side
Directed by Kelsey Ryan

Atomic Retro Customs: The Electric Guitars of Matt Nowicki
Directed by Wei Ying

For Anna **
Directed by Andrea Zuliani

The Fable of the Wolf
Directed by Charlie Cardillo

Keeping Time
Directed by Andrea Parmelee and Caitlin Riggsbee

Hugo Bumfeldt
Directed by Éva Katinka Bognár

Lima **
Directed by Afshin Roshanbakht

Closed Mondays **
Directed by Henry Willette

(** = 2016 Awards Finalist)
PASSES AND TICKETS FOR THE 2016 FESTIVAL
Tickets are available now at the link below for $10.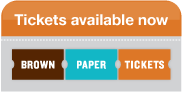 All advance tickets are full festival passes and will allow access to any of the screening programs for the entire weekend. VIP tickets will also be available on Friday, August 26th at the Nordlof Center box office during the event.
Single day tickets are only available at the box office on Saturday and Sunday and cost $5.00. These single day tickets are good for a full day of screenings on the day purchased.