Short Film Session #4 – Full Program
The 2016 MWFF World Film Fest continues on Saturday, August 27th with their Short Film Session #4 at 2pm!
13 short films from around the world will screen during our fourth short film session for the 2016 Mosaic World Film Fest on Saturday, August 27th from 2pm – 4pm at the Nordlof Center in Rockford, IL. You can get your tickets online and in advance at Brown Paper Tickets. (Recommended for ages 15+)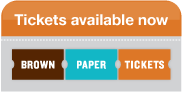 Overcame the Sun **
Directed by Julian Clark, Matt Twohig, and Adam Hersko

Aftermath
Directed by Ralf Beyerle

The First Smile After
Directed by Zahra Jafari

The Wind **
Directed by Jinyue Wan

Albatross **
Directed by Sverre Kvamme

Madama Butterfly **
Directed by Andreas Kessler and Lea Najjar

Arising from the Surface
Directed by Roland Graf and Robert Platt

Tomorrow
Directed by Jonathon Gittus

Sarmad **
Directed by Ali Saadi

The Ground is Breathing
Directed by Ali Pour Issa

Ramble **
Directed by Andreas Ramm

Split Costs **
Directed by Jeffrey Blake Palmer

(** = 2016 Awards Finalist)
PASSES AND TICKETS FOR THE 2016 FESTIVAL
Tickets are available now at the link below for $10.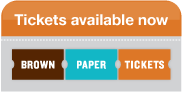 All advance tickets are full festival passes and will allow access to any of the screening programs for the entire weekend. VIP tickets will also be available on Friday, August 26th at the Nordlof Center box office during the event.
Single day tickets are only available at the box office on Saturday and Sunday and cost $5.00. These single day tickets are good for a full day of screenings on the day purchased.