6PM – 2016 MWFF OPENING NIGHT AND AWARDS RECEPTION
The 9th annual Mosaic World Film Festival will take place August 26th – 28th at the Nordlof Center in Rockford, IL. The evening of August 26th will host the opening night premiere event at 6:00pm, where filmmakers and festival attendees can arrive and have their picture taken on the red carpet.
This reception will have bar service available thanks to the great folks at Prairie St. Brewhouse. $1 dollar requested donation for soda and water. We'll also have complimentary hors d'oeuvres and coffee service (coffee provided by Rockford Roasting Company.)
7PM – AWARDS ANNOUNCEMENT AND SPOTLIGHT FILM SCREENING
We're proud to announce this year's 'MWFF Spotlight Feature' winner is A Farmer's Road.
The film will screening will begin at 7:15pm, just after our fest director's opening remarks and announcement of the 2016 MWFF award winners.
9PM – SPOTLIGHT FILM DIRECTOR Q & A
The opening night's events will wrap-up with a Q & A with the director of A Farmer's Road, John Murray. The Q & A will be hosted by MWFF Director Jerry LaBuy.
PASSES AND TICKETS FOR THE 2016 FESTIVAL
Tickets are available now at the link below for $10.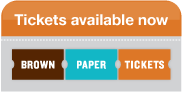 All advance tickets are full festival passes and will allow access to any of the screening programs for the entire weekend. VIP tickets will also be available on Friday, August 26th at the Nordlof Center box office during the event.
Single day tickets are only available at the box office on Saturday and Sunday and cost $5.00. These single day tickets are good for a full day of screenings on the day purchased.